How can BIM help Quantity Surveyors during the pandemic?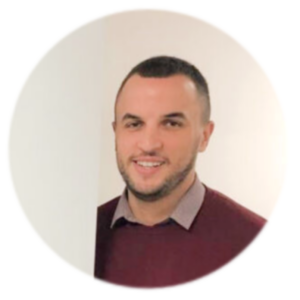 Ryan Grey – ALA Quantity Surveyor
In this article Ryan Grey, ALA Quantity Surveyor, outlines his thoughts on the application of BIM and the how it helps Quantity Surveyors during the COVID Pandemic.
BIM, Quantity Surveyors and COVID 
Building Information Modelling, or BIM as it is most commonly referred to, was the focus of my research paper whilst completing my Masters in Quantity Surveying and Commercial Management.
My paper explored one key question: can BIM positively impact the role of a Quantity Surveyor?
In exploring this question I granted consideration to the external factors that may have influenced the construction industry at the time of conducting the research (January to September 2019). The most prominent external factors my paper considered were the ongoing Brexit negotiations, increased housing demands and adhering to the latest government legislation.
My conclusion at the time was that BIM had the ability to assist with many of the current issues facing the UK construction industry, which is why it is also suggested to be able to positively impact many of the responsibilities of a QS.
The research updates the narrative around the impact of BIM when considering external factors, however the external factors that my paper refer to pale in comparison when observed next to the current global pandemic.
With this in mind, I thought it would be useful to revisit my research by revising my question: is BIM able to positively impact the role of a Quantity Surveyor whilst working through the restrictions of coronavirus?
In any profession, many of us are waking up to the consequences of the virus and facing unique challenges. One common factor is that for most of us providing professional services, our previous working routines have been almost entirely replaced.
The previous 8 months for myself have certainly seen the clear divide of working requirements and home life blurred more than ever, trying to make sure I juggle the demands that come with being a claims consultant quantity surveyor with home schooling my 5 year old daughter and my 3 year old son.
It has also however presented the opportunity to rethink common working processes, using the technology available to us to minimise disruption, to ensure that where possible we are able to maintain a normal routine.
Increased Collaboration
BIM not only refers to software, but it applies to the processes involved as well. For example, it was common practice for companies previously following the BIM concept to adopt open plan offices to promote collaboration between functions that would not normally converse with each other.
Obviously now the government guidelines try to enforce social distancing, so whilst some of the more face to face collaborative BIM processes will not be followed, BIM software provides an infrastructure to allow for increased collaboration through virtual meetings and information sharing within a Common Data Environment (CDE).
The CDE can be accessed remotely from anywhere, therefore empowering remote working, and greater information sharing, allowing all employees to complete their work like they are sat in the same office as each other.
Typical software that operates in this way includes Navisworks, Revit or any software from the Autodesk suite, which also allows Quantity Surveyors to complete some of their general tasks including take offs and bills of quantities remotely.
The previous 8 months has no doubt seen a rise in the use of applications enabling virtual meetings such as Microsoft Teams and Zoom, with the share price in the latter increasing sharply from 115 USD in March 2020  to over 550 USD in October 2020 (Yahoo Finance) to reflect its increased popularity and demand.
Zoom have themselves announced that sales in the first quarter of this year have increased 169% (BBC News). No doubt that during enforced lockdown, sales have increase further.
Collaboration is at the heart of BIM, so the use of these technologies to enable collaboration is actually adopting a BIM methodology.
My knowledge of Microsoft Teams and Zoom was relatively limited at the start of the first lockdown. Now I consider myself an expert user in both applications.
For example, a more recent project I have worked on consisted of myself based in England being granted access for project records by the main contractor based in Milan for a project based in Russia.
Other collaborations have been with project teams based in Northern Ireland for a project based in Cumbria.
Prior to the lockdown, all of these meetings could have reasonably been expected to take place at the project location. However, given the pandemic, face to face meetings have become virtual and all parties have been forced to adapt to ensure its business as usual (or sort of).
Whilst the majority of ALA employees are working from home, we've tried to recreate the collaborative office environment through regular coffee catch ups on Microsoft Teams, where work is very rarely discussed, reminding everyone that beyond the rigours of our working requirements, that we actually work for a great team.
Some Conclusions
Whilst BIM fails to nullify the full effect of the pandemic, most employees working in this manner with these tools will have already adopted BIM methods to ensure their professional continuity.
Beyond the pandemic, it remains to be seen whether workplaces will return in the same manner as previously. At present, it seems difficult to imagine a large and busy open plan office space.  However, I expect that if nothing else, the collaborative approach so important to BIM methodologies that we are all now forced to use will continue far into the future.
Discussion
My original research paper updated present research into BIM and how it impacts the role of a Quantity Surveyor by considering prominent current external factors.
Whilst government legislation and housing demands featured, the dominant factor was the ongoing Brexit negotiations and the impact that they may have.
Although the Brexit negotiations are yet to be completed, COVID-19 now dominates the news headlines with daily updates revealing the unfortunate amount of cases, deaths, hospital overflows and job losses caused by the pandemic.
So, it seems for certain that had my research been conducted during the pandemic instead, the qualitative results gathered through my research would have most definitely featured COVID-19 in some format.
I could speculate that for other businesses where large numbers of staff are working from home, there may be savings to be made on office costs, by possibly renting somewhere smaller. This may in turn free up funds to invest in BIM software licenses to further accelerate BIM growth, as opposed to spending more on the traditional collaborative approach of an open plan office.
I therefore believe it would be sensible to assume that had my research factored in COVID-19, then the answers received would have been similar to the points raised in this paper. BIM therefore would  be and is able to positively impact our working routine through the current pandemic.
How can we help?
We provide pragmatic commercial advice on common commercial issues
We understand the demanding working culture of major projects
We integrate seamlessly into your project teams
Contact Us
If you're looking for expert advice and support on commercial matters in any sector, or looking to engage our services in Quantity Surveying, Commercial Management or Dispute Resolution, please get in touch using the details on our Contact page.