Overview
Energy from Waste is a fast growing sector in the United Kingdom, with the tonnage of processed waste more than tripling. In the past decade alone, processed waste has gone from 3.3 million tonnes in 2007 to almost 11 million tonnes in 2017.
That growth trend is set to continue with record numbers of EfW plants proposed and currently under construction.
The sector is notorious for contractors incurring heavy losses, with recent high profile examples documented in the national press.
Challenges in EfW
ALA's Regional Director, Byron Tyson, discusses typical configurations and challenges faced in this sector, together with potential solutions.
"The historic models of direct public sector investment and PFI structures in EfW are now largely obsolete, with the sector now led by specialist EfW operators. In 2017 three operators held around 60% of the UK market share.
The projects where ALA have been engaged have tended to follow a common structure. The employer is an SPV formed by an EfW operator, incumbent industrial tenant and an investment company with further funding provided by a consortium of banks and financial institutions. The projects are often sited on brownfield, heavy industrial sites, with high energy demands, such as chemical processing.
The works are generally carried out on an EPC basis by specialist, multinational waste to energy contractors or JV's of international technology manufacturers and domestic contractors. The EPC contractor bears the risk for design, construction and operational capability for the plant.
One challenge is the EfW plants are technically complex with multiple interfaces of specialist components. Works are normally separated into many discrete subcontract packages. These are undertaken in compressed time frames which can cause quality and design issues.
The starting point of the quality solution is deploying a robust procurement strategy with an emphasis on experience, technical capability and resources, that fully incorporates key suppliers and subcontractors. For design, in my opinion, clients should be moving towards strict contractual requirements for fully integrated BIM across the supply chain to engineer and interface the design during the pre-construction phase. This obligation can then be extended into the construction phase to deliver a coordinated, optimised design.
The CapEx costs of EfW plants are significant and the completion and throughput are generally interfaced with related RDF/ waste contracts. Therefore, these contracts carry high levels of liquidated ascertained damages and performance damages.
It is crucial that the contractual processes governing time, damages and performance are clearly drafted and that the contract documents are consistent. This clarity benefits contractors and clients as it provides a greater degree of certainty in the outcome of a situation. The risks, including an evaluation of the combination of risks, need to be identified and understood by the parties at the earliest possible stage. This is so that systems and processes to manage the risk can be implemented."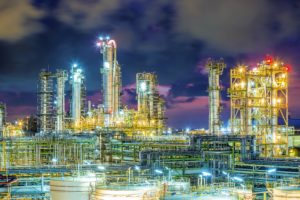 Experience
ALA has previously been engaged to provide commercial management, dispute resolution and termination solutions at several of the country's major energy from waste plants and has developed a deep understanding of this challenging sector.
Here at ALA we provide EfW commercial support and risk management from the earliest conceptual stages to completion and plant operation for clients and contractors. We have developed long standing relationships with legal specialists who understand the sector and we often lead or work as part of large multidisciplinary teams on EfW projects.
Keep up to date with our latest company updates by following our LinkedIn page, and get in touch to hear about our latest opportunities.