Happy New Year to all of our clients and contacts! I hope you had a wonderful Christmas break and are looking forward to the year ahead.
I recently learned that the name January comes from the Roman God Janus, the God of beginnings and transitions. Janus is usually depicted with two faces, looking both to the past and to the future.
At ALA we have our eyes firmly fixed on the future and some exciting times ahead, but I wanted to pause for a moment and reflect on what a great year 2018 was.
We've taken on lots of new clients and staff over the last 12 months.
Read on for some of the (many) highlights of our year.
Tom Lamb, ALA Managing Director
Securing our First Commission on the Sellafield Framework
Back in November 2017, we announced that we had been appointed to the Sellafield Framework for programme controls (planning, estimating, cost and risk management services) and also commercial services (Sourcing / Claims / Quantity Surveying).
In June, we secured our first commission, providing a commercial team to the Low Level Waste Repository Ltd (LLWR) in West Cumbria for an initial 6 month period, which has recently been extended by a further 15 months to March 2020, thanks to the sterling efforts of our excellent team led by Nicola Graham and James Hibbert, both recent additions to the ALA business.
Nicola Graham, part of ALA's team working for LLWR, is particularly enjoying the challenges of her role:
"It has been both a challenging and rewarding 6 months of our first commission within the Nuclear Sector at LLWR. James and myself are fully integrated into both the LLWR commercial team and wider business and look forward to continuing successes and growing ala's relationship with LLWR into the future."

Nicola Graham, ALA Senior Contract Officer
Commercial Management on Pipelines
Project commercial work in the pipeline sector has long been at the heart of ALA's business, and in 2018 we became involved in two interesting projects, both of which are ongoing.
ALA is providing:
a Senior Quantity Surveyor/Commercial Manager and Project Planner to A.Hak for a project in Teesside, and
a Senior Quantity Surveyor to Darke Engineering on a number of pipeline projects, including Brenda Road PRS in Hartlepool and the Spalding 300MW Open Cycle Gas Turbine (OCGT) Project
"ALA provided us with an experienced Senior QS who managed the commercial aspects of the Projects in an efficient and diligent manner. ALA have a vast knowledge of various construction Conditions of Contracts which enabled timely and accurate commercial submissions."

David Taylor, Commercial Director of Darke Engineering

Martin Haigh, Head of Pipelines and Facilities at A.Hak describes the project and the commercial position as:
"A challenging EPC Pipeline Project, designed, built and pre – commissioned within 9 months. Final account agreed to satisfaction of all stakeholders within 2 weeks of mechanical completion."

Martin Haigh, Head of Pipelines and Facilities at A.Hak
We also provided support and assistance to Arcadis for the production of an Ofgem Audit of National Grid plc's PM Resource on a major UK gas pipeline and tunnelling scheme.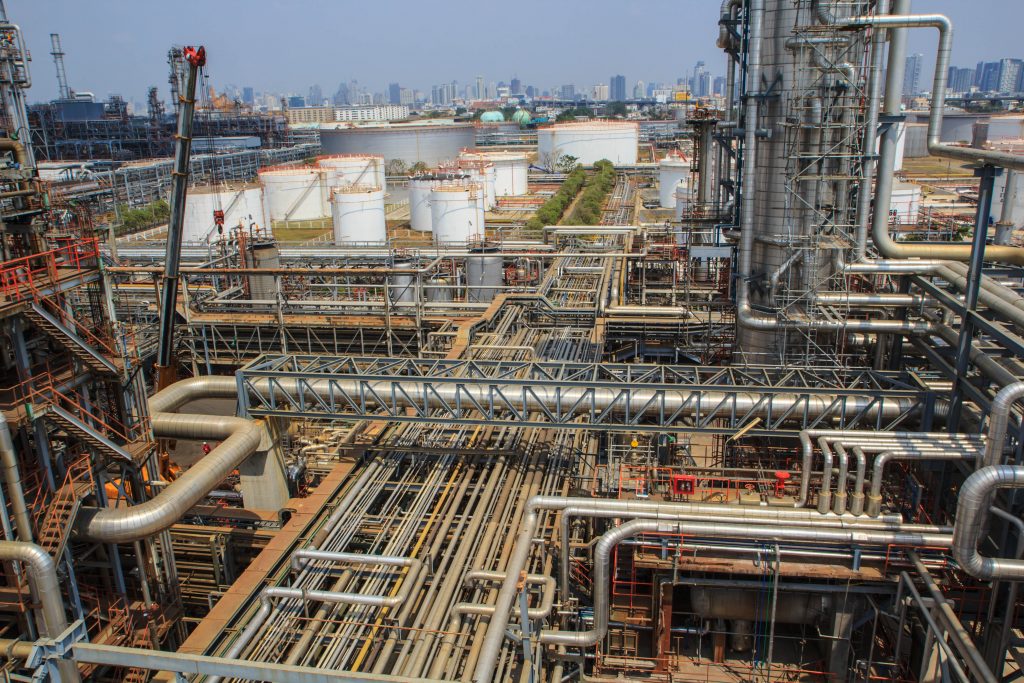 Commercial Work in other Sectors
In addition to our involvement in the Nuclear Energy Sector, over the last 12 months we have also provided commercial support to clients involved in other 'non-pipeline' construction activities, including:
a Senior Quantity Surveyor/Commercial Manager and Assistant Quantity Surveyor for M&E Contractor Grange Industries, another new client, on a number of projects including E,I&C works at the Isle of Grain and the former gas holder site at Hornsea in North London and also involvement with the H21 Hydrogen conversion scheme
a Senior Quantity Surveyor/Commercial Manager and Project Planner for the renovation works to Old Curzon Street Station in Birmingham, the world's first rail terminus and a Grade 1 listed building for Recclesia Limited, a specialist historic building conservation contractor, as part of the HS2 scheme
 Challenging Commercial Risk Reviews
We carried out some really interesting commercial risk reviews in 2018, reviewing contracts that clients were considering entering into and highlighting commercial issues.
Two particularly stand out:
In the early part of the year, myself and Darren Stalker reviewed two pipeline contracts with a combined value of over $1bn. The contractual provisions were complex, the commercial implications potentially significant, and the deadline for producing the report very tight. Despite a couple of very late nights to get the report finalised, it was a very enjoyable piece of work to be involved with.
In Autumn, I reviewed three draft framework contracts for our long-term client T&K Gallagher Limited. The contracts were part of a tender process for works on AMP6, AMP7 and AMP8. All three were in different form and represented distinct commercial challenges, and (as always), timescales were very tight.
Feedback for both reviews was very positive, and it was pleasing to receive an email from Sam Atherton, Director of T&K Gallagher which included the following comment on our report:
"…the way its presented will be extremely useful in briefing our commercial teams should we be successful."

Sam Atherton, Director at T&K Gallagher
This really goes to the heart of how we carry out our commercial risk reviews, distilling complex contractual provisions into easy to understand risks and clearly setting out contractual mechanisms so commercial teams can understand how best to minimise or avoid risk.
Supercharging our Energy Experience
We have been working in the energy from waste sector since 2013 and our expertise in this sector continues to grow. With these complex engineering assets and often significant liquidated damages, commercial management and claims management on these projects can be complex and high-stake.
In 2018 we have cemented our position as a market leader in this often challenging sector, being involved in two large projects.
Andrew Hammond, ALA Senior Commercial Manager on one of those projects says:
"EfW projects present a multitude of challenges, many of which can carry significant commercial risk. 'Turnkey' contracts alone may not be enough to insulate the Employer from the 'real-world' consequences of Contractor and Supply chain issues. On this major project ALA provided commercial management and contract expertise to the Employer's senior management team allowing them to concentrate on project delivery, compliance concerns and managing stakeholder expectations. ALA's hands-on approach meant that the Contract administration was assured and that the Employer's position regarding claims and potential disputes was always safeguarded."

Andrew Hammond, ALA Senior Commercial Manager
International Reach
Our London office in Trafalgar Square handles international work, with our location meaning that we can better connect with and support our global clients in a fast paced industry. Developing a permanent presence in the gulf and continental Europe is a longer term ambition for the business and something we plan to explore in 2019.
Major Off-shore Windfarm Dispute, Germany
2018 saw ALA continuing a large commission providing quantum and commercial services for a high-profile off-shore wind farm dispute for arbitration in Germany. ALA Senior Claims Consultant Phil Fryer who worked on this project said:
"ALA provided detailed analysis and quantum support in the preparation of second and third memorials for both the defence and counter-claims in two multi-million euro arbitration disputes. Agreement has not been achieved in negotiations following a Preliminary Views Hearing and the dispute work continues"

Phil Fryer, ALA Senior Claims Consultant
International Pipeline Claim
We have also recently been involved in a complex cross-country pipeline claim in the Middle East against an oil supermajor. We produced a detailed and fully supported claim document to demonstrate our client's entitlement to additional time and money. The claim settled to our client's satisfaction in May 2018. Richard Fawcett, ALA Senior Claims Consultant who led the ALA team on this project, says:
"The project suffered a series of critical delays. Determining and demonstrating the routes, entitlement and eventual quantum and planning impact was challenging, even with the extensive records provided. Once our team carried out our analysis, we presented the information in a clear and concise submission supported by a 'negotiation bible' to assist our client, and it was great to see the matter settle without need for formal dispute resolution. It was a real achievement for both ALA and our client in getting a settlement on this one!"

Richard Fawcett, ALA Senior Claims Consultant
A Hat Trick of Settled Claims
Summer 2018 was truly one to remember for many reasons, even if football didn't quite come home (I like to think it got stuck in Calais temporarily…)
ALA Director, Byron Tyson, has an extra reason to look back fondly: he settled three significant construction claims in the space of a week, a rather impressive Hat Trick!
All three were settled without the need for formal proceedings and with very satisfied clients.
Byron describes the process involved in securing deals and making it look so easy:
"I always seek to broker deals, it reduces risk, fees and builds long term relationships with our clients. To deliver positive results in these high pressure situations requires an understanding of the parties needs, creative thinking, clarity and when it's done right it looks effortless. Of course we all know that its not, it's hours of grinding, focused intense work, refining and perfecting the positions, comprehensive evidential support, forensic analysis and intelligent application so when its presented it works like magic."

Byron Tyson, ALA Regional Director
Interesting Challenges in the Waste Water Sector
2018 also saw ALA appointed to assist with two troublesome projects in the Waste Water sector for two new clients.
In one, we provided a Senior Commercial Manager to provide ongoing project support, assist with responding to Early Warning Notices and other NEC Administration and assist with establishing entitlement on some complex and contested Compensation Events.
On the other, ALA Director Byron Tyson led a team to prepare a detailed entitlement submission on complex technical and contractual matters. That submission ran to some 15 ring binders and was produced to the highest quality.
In respect of the first project, I was pleased to receive an email just before Christmas from Jon Watters, Project Manager for Suez Water which read:
"For sure any extra support needed you will be the first to reach out to.

I have made it known within my business the expert and professional support I received from ALA and cannot speak more highly of you. Not only regarding my projects but without doubt if/when I hear of any colleagues looking for support I will point them in the right direction – ALA."

Jon Watters, Project Manager, Suez Water
It is always nice to receive positive feedback and I am very proud of the work our team has been doing in this sector.
Expert Witness Work
We have a long history of working with law firms and in 2018 we were involved in two expert witness commissions providing expert witness services on quantum. Purely by coincidence, both related to schools, and fire.
The first related to a dispute concerning the cost of remediation of fire-stopping defects at a number of schools.
The second related to a dispute with an insurer as to the remediation value of a dormitory building which had burned down at a private school. There were complex issues relating to betterment regarding the new building, and ALA carried out a detailed quantum exercise to determine our client's entitlement to insurance proceeds.
Tim Parkinson, Senior Claims Consultant with ALA, acted on both commissions and says:
"Both commissions were very challenging in their own unique way. The firestopping commission called for estimating the cost for remediating a significant quantity of latent fire stopping defects at two schools and outside of normal school hours. Favourable decisions were obtained in adjudication which pathed the way for subsequent disputes in respect of other latent defects at other schools.

The dormitory commission was and is also challenging but for different reasons. In this instances we are estimating the indemnity value of reconstructing a heritage building to its original design, including many features which are not readily available. The heritage concept has thus generated numerous challenges including the sourcing of original materials, designs, specification/ workmanship, timing and of course cost."

Tim Parkinson, ALA Senior Claims Consultant
Our First Boat Party (since the last one 18 years ago!)
September 2018 saw the ALA team take to the high seas (sort of). Around 90 staff and clients joined us for our Summer party on Lake Windermere which was a roaring success.
Plans are already underway for next year's event so watch this space…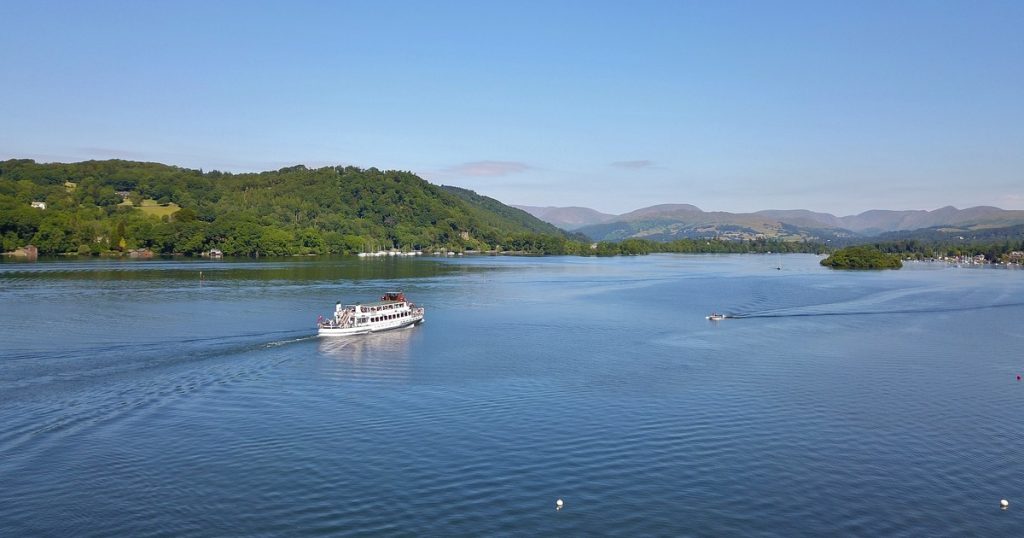 First Steps to Our Degree Apprenticeship Scheme
This is likely to get fully underway in 2019, but Autumn 2018 saw us reaching out to local schools and education providers to take the first steps to providing a fully-fledged degree apprenticeship scheme for Summer 2019.
We will be taking recent A-Level graduates and providing them with real-life practical experience whilst they also study towards a RICS-accredited degree in Quantity Surveying.
This scheme is something I am particularly enthusiastic about, and I look forward to nurturing young talent and developing closer connections with local schools and businesses as we strengthen our ties with the local community.
The selection process is currently underway, with written applications due in late January.
Beginning 2019 with a Great Result
I am slightly cheating here, but on 3 January 2019 we received news of a positive result in an adjudication.
Following a complex contractual and commercial dispute in the run up to Christmas (with submissions reaching Surrejoinder stage), we were able to give our client the good news of the decision as fantastic start to the year.
Darren Stalker, Director of ALA responsible for the dispute says:
"Our client has been waiting four years to secure its proper entitlement and I am really happy we have finally got there. Two other claims consultancies and a law firm all failed to deal with these complex issues and progress matters commercially, so I am particularly pleased that ALA was able to secure a result comparatively quickly and decisively."

Darren Stalker, ALA Director
Fittingly for the theme of this article, the God Janus presided over the beginning and ending of conflict – and this dispute seems the perfect way to both end 2018 and bring in 2019.
Looking Forward
The year ahead is already shaping up to be a big one for ALA and as well as the apprenticeship scheme mentioned above, we have many reasons to look to the new year with excitement and anticipation.
Happy New Year to all of our clients and contacts!