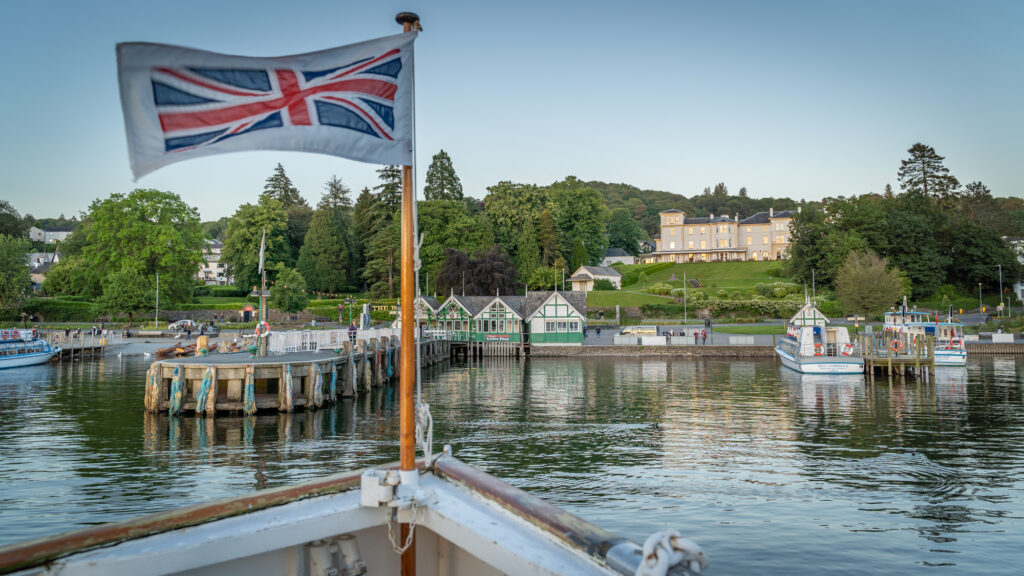 On Friday 21st June 2019, something incredible happened. It was a date that appeared in diaries around the world. There were parties, people celebrating – but not all for the same reason.
Of course, it is sheer coincidence that the Summer Solstice coincided with what is fast becoming our most important event in the calendar – that is, the ALA Summer Party! We couldn't have picked a better date, with perfect weather helping to provide the backdrop to the impressive scenery around Lake Windermere.
They came in their droves…
We welcomed just over 100 people to join us in celebration of the year we've had so far, and also join us to look forward to the year ahead. With a number of exciting projects on the horizon, things couldn't be more exciting at ALA.
The evening kicked off with drinks at the Belsfield Hotel, overlooking Lake Windermere, a really impressive location. Together we then took the short walk down through the hotel gardens and onto Bowness Pier, before boarding one of the boats.
Onboard, a real party atmosphere was set with music from Chuck Fish – with many unable to resist the urge for a quick dance!
We also partnered up with local charity, CancerCare, and hosted a silent auction. There were some brilliant prizes on offer, and we managed to raise over £1,000 to support the work that CancerCare do.
There were some absences…
As with all events, there will be those who can make it, and those who can't. To those of you who were unable to make it, I can safely say (tongue in cheek) that you missed an incredible evening… but you can get a taste for how the night went by taking a look at the gorgeous photos, captured by the amazing Victoria Sedgwick.
One notable absence was that of our Managing Director, Tom Lamb. As far as excuses for not attending an event go, Tom's was certainly valid! And on that note, we are extremely pleased to announce that Tom and wife Kate welcomed a healthy baby girl into the world – congratulations to you both!
Finally, thank you!
The night wouldn't have been a success without a helping hand from a number of people. The staff at the Belsfield Hotel were brilliant, making sure that nobody went without. The people behind the Windermere Lake Cruises made the booking process a doddle, and managed everything on the night seamlessly. Emma and Julie from CancerCare worked hard to procure prizes, as well as successfully running the silent auction on the night. Chuck Fish had some great songs to set the night alight, and Victoria Sedgwick captured everything with her keen eye for a shot!
Most importantly, the night wouldn't have been possible without all of you, our guests. Thank you for the opportunities to collaborate and work together, we really look forward to building our relationships with each and every one of you.
And by popular demand, make sure you keep an eye out for invitations to next year's Summer Party!
Keep up to date with our latest company updates by following our LinkedIn page, and get in touch to hear about our latest opportunities.