We're continuing with our growth spurt, and would like to introduce you to our newest team member, Robbie Collis.
Robbie joins us as part of his Quantity Surveying degree programme at Leeds Metropolitan University. He will be based in our Kirkby Lonsdale office as an Assistant Quantity Surveyor, and may have the opportunity to travel further afield. During the course of the next year, Robbie will benefit from paid employment and real world experience relevant to his degree. This will help with his final year studies and future employment opportunities after graduation.
It's quite common now to offer sandwich year placements as part of a degree programme, and more people are taking advantage of them. They're a great opportunity for students to gain practical experience during industry specific placements; which helps to really set them apart from the competition once they graduate. With over 37% of graduate positions filled by someone who has already gained experience in their chosen career, it's really important to set yourself apart from the crowd.
We're pleased to be able to support Robbie with his learning and development. Over the course of the last few days its been great to see how well he has settled in with everyone in the team. We aim to give him a wide breadth of experience through the various ongoing and future opportunities that we have working with clients from all over the world.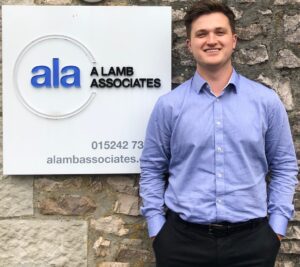 Are you considering a career in Quantity Surveying?
Feel free to get in touch to discover more about our latest opportunities.