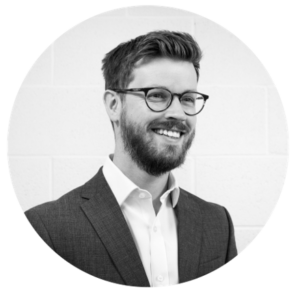 Coronavirus: Practical Site Considerations Tom Lamb – Managing Director
With a number of contractors and employers voluntarily closing sites, we look at some practical and contractual steps you should consider at the time of site closure.
All commercially astute site teams know that commercial issues are not dealt with in a vacuum. We've put together a list of practical tips which may be of use for Contractors, Subcontractors and Employers considering closing their site, or otherwise attempting to remain open in a safe and responsible way.
This advice is to be read in conjunction with our separate information sheet on contractual considerations: Coronavirus – Covid-19 and your Projects
Sites Closing or Anticipating Closure
Digitise Site Records and Ensure Remote Access
If your site is closed for an extended period, access to site offices may be restricted. Do you have electronic copies of site diaries and timesheets? Many still rely on paper copies. These should be scanned, or at the very least packed up and taken to an off-site location that you are confident you can access.
Get an Accurate Position of Progress
It's important that you have an accurate picture of progress at the time the works are suspended. Consider walking the site and taking photos. If programmes cannot be updated immediately, ensure that site planners have enough detail to be able to update the programme remotely and retrospectively.
Consider Written Progress Reports from Site Team
Ask site managers, foremen and site QS's and any other site staff to prepare a short written statement about the state of the job on the day you suspend. At this stage you do not know what will be relevant, the more detail you can capture whilst it is fresh in people's minds the better.
Ensure Effective IT is in place
Remote collaboration and working are now much more possible than even just a few years ago. However, if all the key information is stored on the local drive of a desktop PC in the site office, you will be severely hampered with what you can achieve.
Make sure that if you use a cloud-based system; and that everyone has saved all their work to it.
Furthermore, many IT problems are more easily resolved in person rather than over the phone. If a team member is not particularly IT-savvy, make sure their systems are up and running before they are sent off to work remotely!
Use the Time to Prepare a Robust Commercial Position
Often, commercial submissions on key issues are weak and either unsubstantiated, under-evidenced or poorly explained.
We are usually told that the site team is focused on delivery of the project and the team do not have time to dedicate to properly setting out their position. If your site is closed, you have no excuses.
In the current climate and facing uncertainty, now is the time to ensure that all commercial entitlement is properly and robustly evidenced, explained, costed and impacted.
Perhaps the parties have been in correspondence over a disputed variation worth several hundred thousand pounds. Both sides have exchanged letters but no one has properly set out a position and the issue has drifted. At a time of uncertain cash flow and with a site team with time on their hands, now is the ideal time to get this type of issue resolved.
ALA's team remains fully engaged and is available to help and provide advice on entitlement, quantum and planning.
Consider the Practical Impact of Government Advice
Also true for sites remaining open, parties should consider maintaining an evidential record of all relevant COVID-19 notices that have and/or may affected your project.
This should include UK government announcements, public authorities, statutory undertakers, suppliers, sub-contractors, architects' practices, engineers, consultants, trade bodies, trade unions and employee correspondence, etc.
Consider the timing of major industry announcements and, for example, numbers of staff on site in the days following. Was there a sudden increase in workers self isolating following a particular announcement? Did a certain subcontractor refuse to return to site following a trade body statement?
It is important that your site issues consider the wider political and social context of these unprecedented times. Given the global impact of this pandemic, it would be short-sighted to only focus on issues at a micro-level.
Where practicable, the cause, effect and financial implication of each relevant COVID-19 notice should be demonstrated and notified in accordance with contractual obligations.
Consider the Contractual Impact of Your Decision
For many, the safety of the site team and operatives and the wider impact on the country is a primary concern when closing sites. This is to be commended and may even be in line with health and safety obligations contained both in statute and in your contract.
It will be interesting to see how Employers and Main Contractors respond to those who have taken a unilateral decision to close their sites, or suspend their works. These are uncertain times and no one can confidently make predictions on how others will react. For a robust approach, it would be wise to review your contract and consider the contractual implications of any suspension during this time.
Sites Intending to Remain Open
For some key sites and those following current industry guidance (for example the CIC statement issued on 24 March 2020), sites may intend to remain open. Some practical advice for those doing so is:
Identify Key Individuals and Prepare Handover Notes
Often site teams are highly reliant on one individual. What happens if that person is taken ill and has to self isolate? Perhaps they will be out of contact for a week or so if they are hit hard by the virus. In the extreme they may even be admitted to hospital making contact extremely difficult.
Whilst this could happen at any time, in these current circumstances this seems much more likely. Consider getting key individuals to prepare 'handover notes', keep others informed of practices, decision making and intentions to spread the knowledge amongst the wider team and attempt to mitigate the risk of being overly reliant on one person.
Update Site Risk Assessments
Ensure that risk assessments are updated to reflect best practice and government advice for working conditions such as maintaining safe distances and educate staff on best practice. As a responsible employer, it is vital that staff are safe at work.
Consider impact on Productivity
Sites that continue to operate are likely to face reduced work forces as staff self-isolate in accordance with government guidelines. They may have the virus or have been in contact with someone who has.
Furthermore the updated site practices mentioned above are likely to hamper progress.
Consider keeping detailed records of progress, productivity and staff numbers. Ideally it will be possible to demonstrate productivity levels against those experienced prior to the Covid-19 outbreak.
ALA remains fully operational during this period, with our teams working remotely. We understand both the practical and contractual issues that can be encountered on projects and we are here to offer sensible, pragmatic commercial and planning advice.
Please get in touch if you would like a free initial chat: enquiries@alambassociates.com