Robbie Collis joined ALA as part of a Quantity Surveying sandwich year placement through his degree course with Leeds Metropolitan University. Robbie is working as an Assistant Quantity Surveyor, benefitting from a variety of different experiences.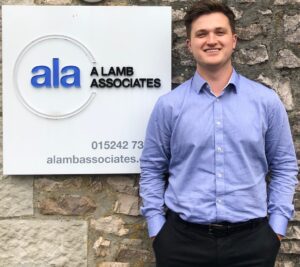 Why I chose to do a Quantity Surveying sandwich year
During my second year at University I set my sights on finding an appropriate firm for my third-year industry placement. I wanted to join somewhere that would give me a lot of hands on experience and help me along the way. I specifically wanted experience in on site measurement work, variations, composing NEC and JCT contracts and adapting to a professional environment. After applying to many companies for the opportunity, I found that ALA was the best place for me to grow and develop my skillset.
My experiences so far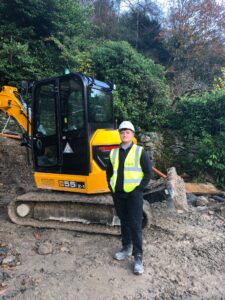 Firstly, ALA is a specialist construction consultancy with a global reach, primarily based in the North West of the UK. They have had multiple lucrative projects around the world, across many different sectors; including oil, gas, nuclear, construction and energy from waste.
My first project has been working alongside a Senior Claims Consultant on an Energy from Waste plant claim in Teeside. I have mainly been reviewing data, such as Defect Notification Reports and extrapolating relevant information that could help to support our case. As part of this, I've been fortunate enough to attend client meetings in London, meeting industry professionals and learning about how claims are structured. Being part of the team has really opened my eyes to claims work, and it may be something that I would like to pursue in the future.
I've also had the chance to visit a site where ALA are currently providing commercial services. Under the guidance of Senior Quantity Surveyor, Nigel Jackson, I was able to produce an extension of time notice for tanking works. This was a great opportunity for me to actively be part of a live project. It made me realise that you need to have a keen eye for detail and has given me invaluable experience of on site works.
This experience is invaluable in my opinion because there is no better way of gaining an understanding of what the industry is going to be like post-graduation than to take part in and complete work for a business in the industry.
Wider learning
My initial priorities when joining the business was the topics of work and the experience I'd gain from that. However, after working here at ALA North for just over two months and getting introduced to the majority of the employees here I can safely say that the enjoyable and productive atmosphere they have instilled is something that has now become a major consideration for myself when I come to find a more permanent place to work. The "door is always open" approach expressed by the Directors, as well as my colleagues, and always being more than eager to help makes it a great atmosphere for any young graduate to join if they are looking to improve on their professional skills. Working at ALA has opened my eyes to varied aspects of Quantity Surveying and the potential experiences to be had.
For the remainder of my time with ALA, I hope to gain more experience, with potential placements on projects in Manchester City Centre, as well as Denmark, on the horizon. I have also started to get the ball rolling with the RICS Assessment of Professional Competence (APC), which is the qualification you receive to become a Chartered Quantity Surveyor. Fortunately for myself there is a RICS certified mentor present in the ALA North office who has been influential in the application period. As a RICS student member on my placement I cannot yet apply for the APC, however I have been advised to keep track of all the activities I have been completing and noting down from the RICS website what competencies I have achieved through that work, therefore after this year only one more year is needed in industry, along with some exams, to complete my APC and become a chartered Quantity Surveyor.
The benefits
As I near the halfway mark of my sandwich year placement I've had time to reflect on the experiences I've had and their usefulness in contextualising topics I've been learning at university. Once I gain my degree qualification, I'm hoping this experience will improve my chances and set me apart from other graduates when it comes to applying for a job. If you get the opportunity to do a sandwich year placement as part of your degree, I would recommend doing so.
If you are interested in completing a sandwich year industrial placement as part of your University degree, please get in touch; careers@alambassociates.com