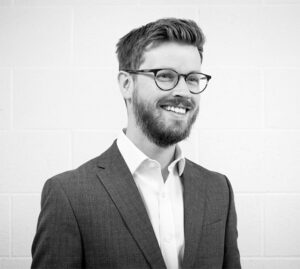 ALA 2019: A Year in Review
Some of you may remember that I published quite a lengthy article last January reviewing 2018. I'm going to keep things a bit briefer this year as otherwise I think I'd be here all day! With that in mind, I'm focusing primarily on people and office changes in 2019, rather than work, with one notable exception.
In respect of workload generally, we were extremely busy, working with existing clients and a diverse mix of new ones. New clients included multinational contractor Multiplex and regional building contractor F. Parkinson, whilst we continued to work with clients across a range of sectors, including:
Darke Engineering and A. Hak (pipelines)
Suez Water and Glan Agua (waste water)
TK Gallagher / Network Plus (utilities)
Geosea N.V (offshore wind)
Suez (energy from waste)
LLWR (nuclear)
Apprentices and Student Staff
2019 saw the launch of our degree apprenticeship scheme, with Daniel Ashton joining us in September.
Dan is currently on a long term placement with Network Plus, gaining project experience in relation to Electricity Northwest's overhead power upgrade works. We're currently lining up exciting opportunities for his next placements in 2020 when his current role comes to an end.
In addition, Robbie Collis joined us as a sandwich year student as part of his Quantity Surveying degree at Leeds Beckett university. Robbie has assisted in the preparation of high-value complex claims, including a £200m residential tower block and an energy from waste plant.
New Employees
We had a number of new employees join us last year. Nigel Jackson, Richard Elston, Sam Leach, Phil Hayman and Ryan Grey all joined the ranks in 2019, significantly bolstering our team with a wide variety of skills of experiences.
New Offices
In June last year we took new office space at Rutherford House on the Birchwood industrial estate in Warrington. As I explained here, this represents a strategic base for our business as we look to expand into the nuclear sector as well as do more work in Liverpool and Manchester. New employees Richard, Phil and Ryan are all based in our Warrington office, and we have ambitious plans to grow the office still further in 2020.
A Noteworthy Enforcement Case
In 2019 ALA acted successfully on behalf of Cumbrian contractor Howsons Ltd in an adjudication. The losing side refused to pay, leading to ALA engaging law firm Fladgate LLP and Keating Chambers to initiate enforcement proceedings in the High Court. The case was heard in July 2019, with the decision being published in November 2019.
Byron Tyson and Daniel Harrison wrote about the case here. In December the case made the legal press, featuring in the ever useful and highly regarding Practical Law Construction Blog, a place I'm delighted for us to feature in having been a keen reader since my days as a trainee solicitor.
Looking Ahead
We've already set ambitious goals for 2020 and , with a pipeline of large high profile work secured we are looking forward to further developing and growing our team and the business over the next 12 months.
Keep up to date with all our company news, and follow us on LinkedIn.