Launching a degree apprenticeship scheme has been a fantastic opportunity for us to work with the local community. We're proud to have strong partnerships in place to create these opportunities.
Background
ALA is committed to doing all it can to address the skills gap in the construction industry; specifically in relation to commercial resource. We're focussing on quantity surveyor opportunities, where there is a real shortage of talent. This is a genuine and pressing issue that needs to be resolved.
With this in mind, ALA is taking steps to develop its own talent pool. This ensures that we continue to be able to provide high-quality resources, attract new talent, which is then developed in-house.
This scheme is something that ALA's Managing Director, Tom Lamb, feels very passionately about. Tom says:
"The aim of the scheme is to take promising young talent and provide them with real-life site experience, office support and academic study to develop the senior commercial staff of the future.

We believe strongly in doing our bit to secure the future of the profession, providing exciting job opportunities to young people, growing our business from the bottom up and strengthen our ties with the local community.

We've all looking forward to welcoming our first apprentices in Summer 2019."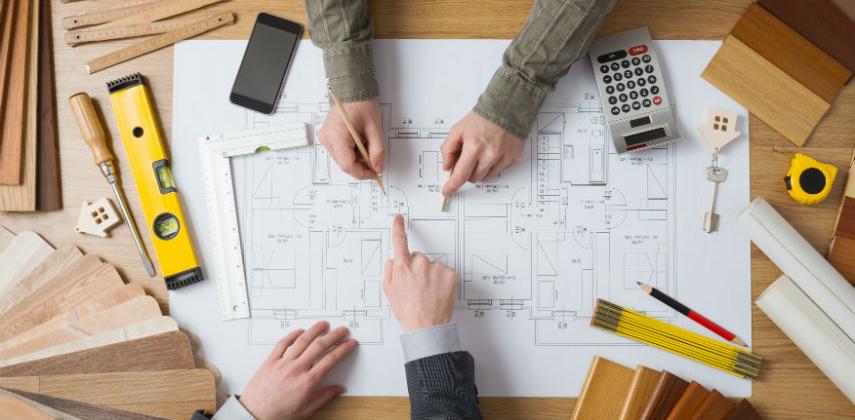 About Degree Apprenticeships
The days when an apprenticeship was seen by some as a 'second rate' option are now over. There is a huge variety of ways that you can start your career nowadays; the traditional University route remains available, but this by no means the only option.
Degree Apprenticeships have been around for a couple of years now. They continue to grow in popularity. For those who wish to blend the best of further education with a more vocational career path, apprenticeships bring significant benefits to both the candidate and the employer alike.
Details of the Scheme
One of the main issues is that the 'quantity surveying' as a career, is often greatly misunderstood. Many people being unaware of the opportunities on offer and the real variety of sectors in the industry.
To address this lack of knowledge and understanding, we have partnered with a local school, Queen Elizabeth School Kirkby Lonsdale. This partnership has involved meeting with students, hosting assemblies and running seminar sessions to highlight the role of a quantity surveyor, and the important part that they play in many projects.
Our scheme focusses on recruiting local A-Level graduates who are looking to gain both academic and vocational skills. The scheme will take five years to complete. The candidate will work with ALA for four days a week and attend a university course one day a week. Alongside this, they will earn a highly competitive salary.
Once qualified, the candidate will have a degree in Quantity Surveying. There is an opportunity to gain chartership with the prestigious Royal Institute of Chartered Surveyors, as well as benefitting from five years' worth of invaluable, practical knowledge and experience. This will really set them ahead of their peer group.
The benefits of this are not only limited to career progression. Many people are now looking to a Degree Apprenticeship pathway due to the sheer cost of studying. Attending a university placement for three years means that the average candidate will graduate with around £50,000 debt; before they have even started earning!
Degree Apprenticeship candidates earn whilst they learn, and their training is fully paid for by the employer, supported by government grants.
What Next?
We recruited one candidate for our 2019 intake, and we're proud to have Dan Ashton working with us. Dan has gone from strength to strength; impressing a number of our clients with his work ethic alongside completing the first year of his degree at UCLAN. Have a read about his experiences here.
Feedback so far of the scheme has been exceptional. It is clear that we made the right decision to create this opportunity for local young people.
If you are interested in learning more about our Degree Apprenticeship program, please get in touch with us via the contact details on our website.
If you work in the industry and could aid our scheme by engaging our apprentices on short term secondment, we'd love to hear from you.